Digifying Healthcare one click at a time
Our mission is to provide a solution that guarantees easy access to healthcare as well as security in the area of data collection and storage, ensuring that all patients across Africa can have a unified healthcare management system that allows easy sharing of data among healthcare providers.
Our payment system will ease the completion of transactions and also generate revenue to sustain and generate revenue for our clients.

Our Vision is to use technology to create easy access to healthcare services across Africa for sharing of data among healthcare providers. Also, establishing a technology hub that fosters technological innovation, particularly in the healthcare sector.
30+ Hospitals and Clinics since inception
Over 1,000,000+ Patients since inception
Aided over 10,000+ Medical professionals till date
what we do
About Primed E-Health
Since 2018, Primed E-Health has provided end-to-end E-healthcare solutions to digitize clinics and hospitals using our user-friendly and adaptable technology called, "The Smartclinic". The Smartclinic suite of technologies provides immediate access to healthcare and telemedicine services. Our platform addresses issues with long payment lines, crowds, and protracted wait times that are common in Nigerian hospitals.
Smartclinic specializes in managing doctor visits, prescriptions, and medical billing. It also provides both online and offline access from any electronic device, offers configurable forms, monitors trends, sets off alerts, and generates reports. Allowing healthcare providers to organize their operations, track payments, cut waste, and improve the quality of care offered to their patients.
Healthcare providers
Join the team that makes you more efficient
We make it our mission to leave an impact in the Healthcare sector, by touching lives the best way we know how to.
Our roadmap
Journey with Us
Brains behind everything
Our Key-Players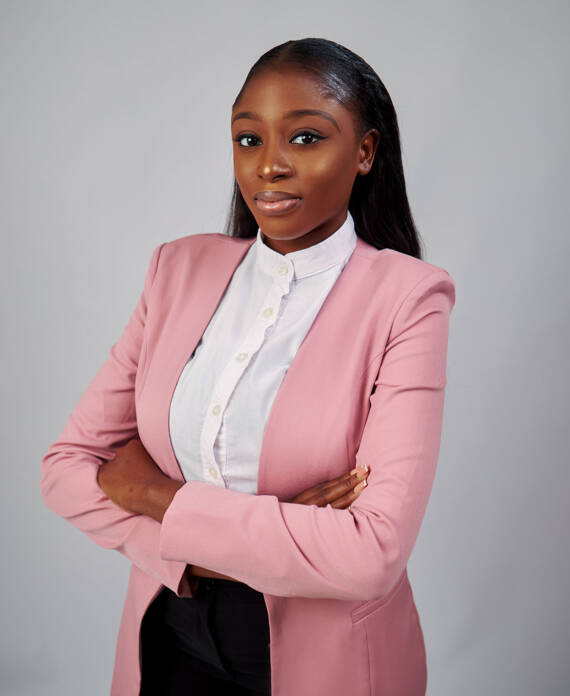 Esther Anammah
Head of Growth & Co- Founder
Consectetur adipiscing elit, sed do euism onsectetur adipiscing elit, sed.
Graduate of BSc Economics and has had a wave of experience working in Banking sector, Healthcare Consulting, Programs with Bond'innov Paris, Google Accelerator Launchpad Africa.
Dr Abdulhafiz Are
CEO & Co-Founder
Consectetur adipiscing elit, sed do euism onsectetur adipiscing elit, sed.
A fullstack engineer with more than 4 years experience developing business improvement solutions, these range from EMR(Electronic Management Record) to ERP(Enterprise Resource Planning) amongst others.
Afew familiar names we have worked with
Our Clients
Interested in the Smart Health?
Let's make the switch for your Hospital or clinic.