EMR/HMS [Electronic Medical Record System]
The Electronic Medical Record System provides immediate access to healthcare. ‌Improving the hospitals' efficiency and saving costs. This system can facilitate workflow and improve the quality of patient care and patient safety. Make your patient-clinic relationship as seamless as possible by electronic assess to health records.
EMR enables patient data to be collected, saved and shared across different healthcare settings, inpatient, outpatient, emergency, laboratory, radiology, and pharmacy delivering a comprehensive range of data including bio-demographics, medical history, medications, immunization status, laboratory test results, vital signs, billing information and our unique Master Patient Index.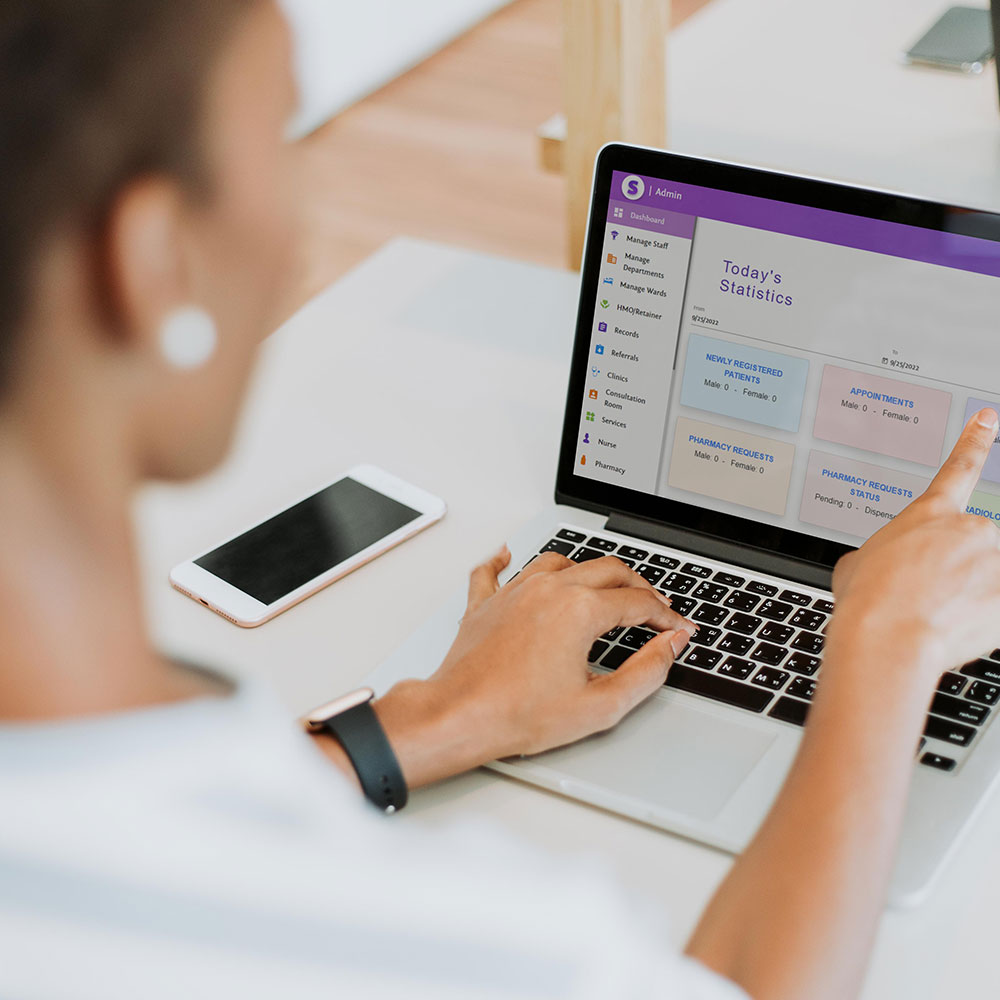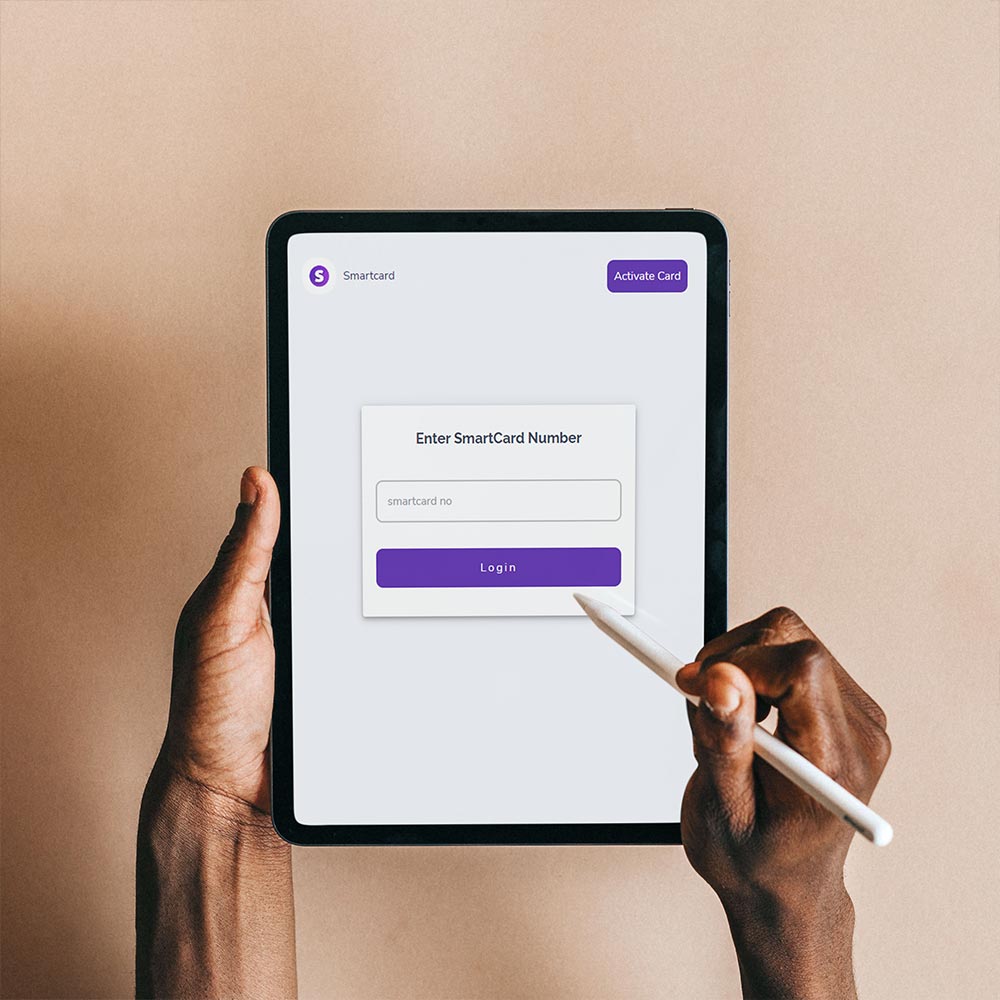 The Smartclinic Mobile App
Mobile Application will cater to communication needs between providers and patients, processes ranging from doctor's search and availability check, registration, queue number settings and notifications, easy-to-access medical records, and chats between doctors and patients.
Helping in making critical information more readily available for review on an individual basis especially so for other healthcare providers outside a patient's original primary care facility.
Disease Self-Assessment Feature 
Payment Manager for mobile bill payment
Connects with the Smart Clinic EHR
Integration of other pre-existing payments systems
Smart Self-service Kiosk
Our interactive digital touchscreens devices allow patients (without smart phones, internet data or ICT know-how) carry out tasks within the hospital facilities with or without requiring assistance. Giving that long waiting times and exhausting queues ordinarily make up a significant portion of a regular hospital or clinic visit especially as regards healthcare seeking behaviors in these parts of the world; any time saving for patients is to be welcomed, and ultimately can lead to greater patient satisfaction.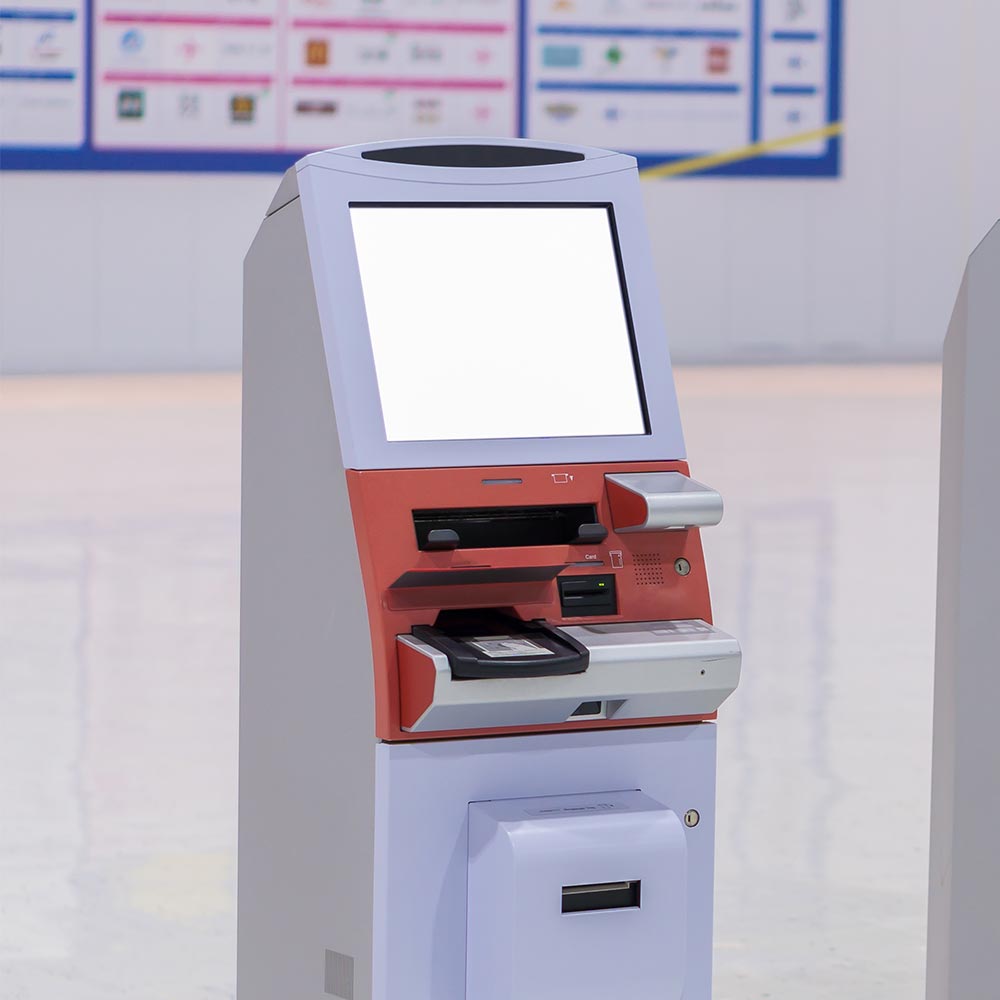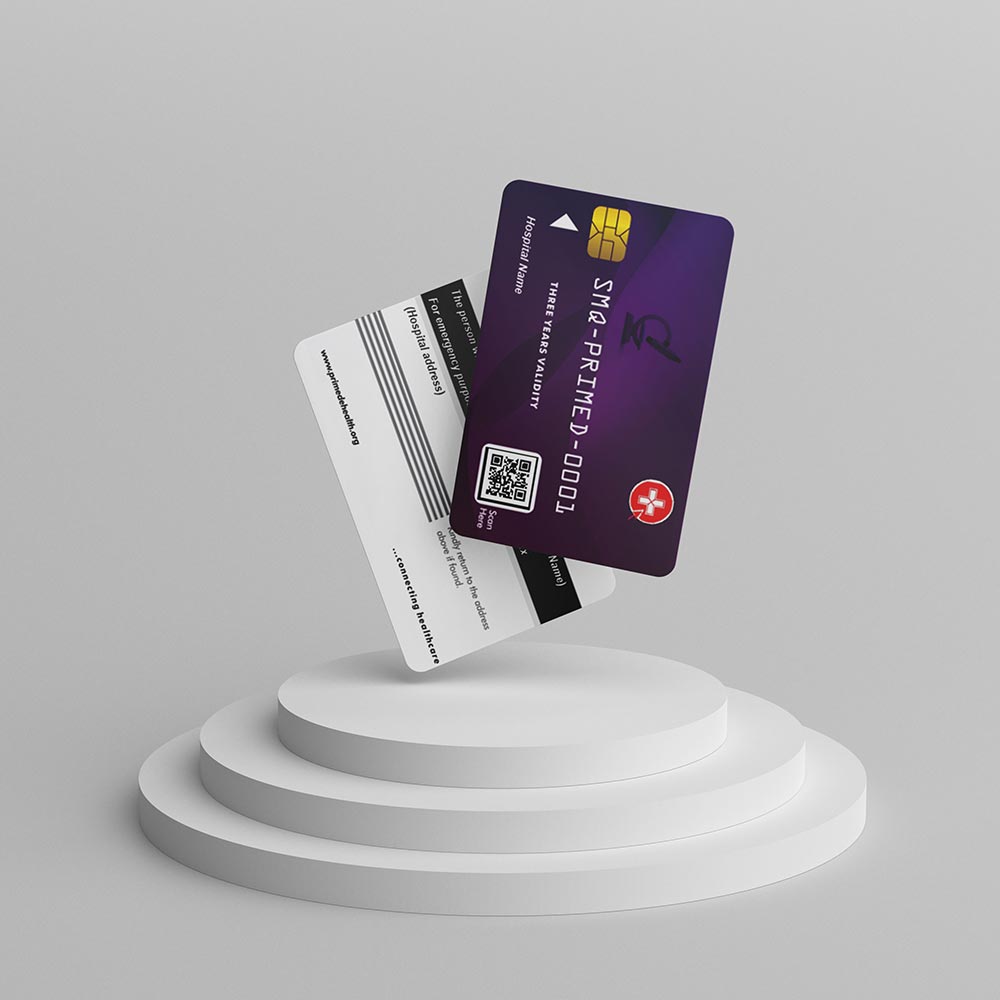 Patient Smart-cards
Our patient smart identity cards ultimately make the individual patient record and all transactions within the, patient log as portable, accessible and secure as an ATM account, it will act as a secure carrier for portable medical, health and health financial records, reducing healthcare fraud. Our approach with the Patient smart-card, not only involves an integrated solution that uses the simple cards to provide immediate access to patient health records but also performs secure transactions through the patient's e-wallet that provides mobile and web interfaces to enable patients directly make digital payments for requisitions raised during and beyond their hospital visits.
Efficiency Solar Panels
We are all about ease and what is a complete system setup without power! We introduced a new product which tackle the everyday efficiency needs of the hospitals or clinics, in order to adequately run necessary healthcare tasks on our platform and products without any power gaps. These panels harness the natural renwable energy as a backup to the regular supply.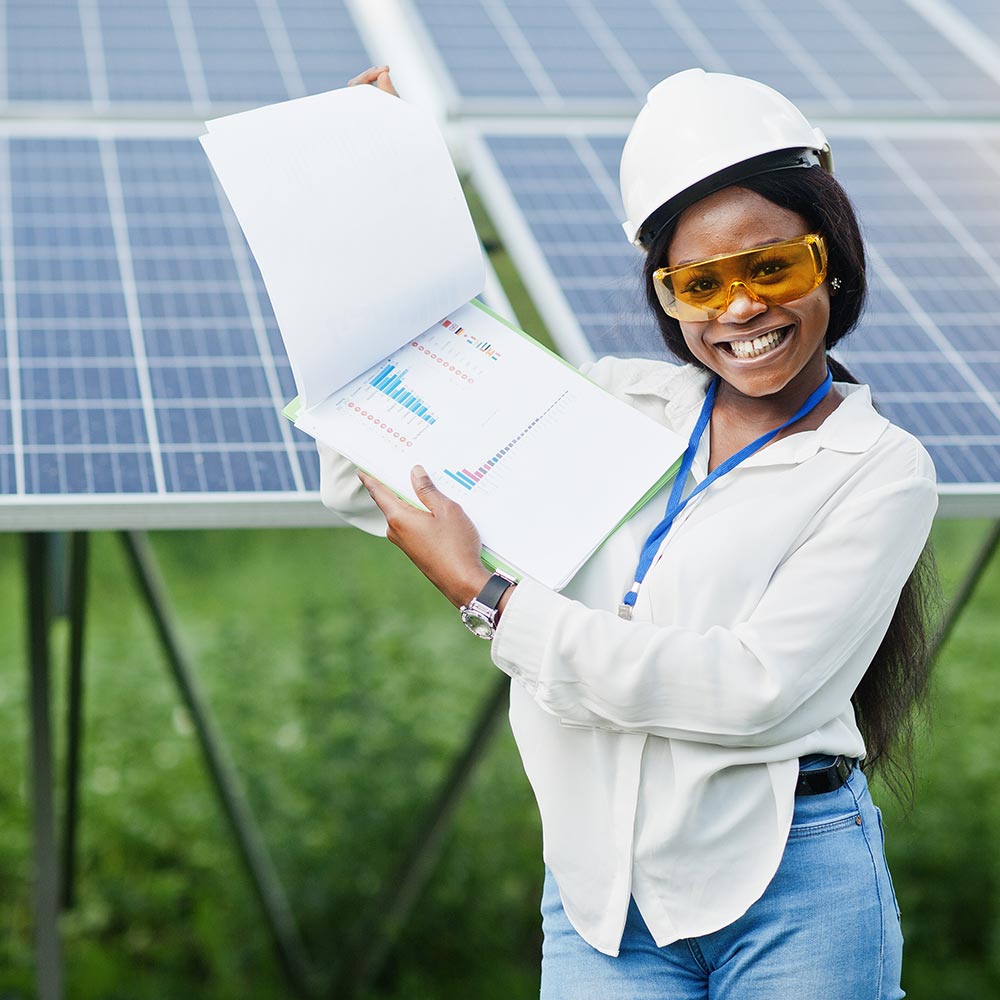 Interested in the Smart HEALTH
Let's make the switch for your Hospital or clinic.
Move to the Prime phase of Healthcare
We have a couple of products to suite your day-to-day.
Our user-friendly Mobile app helps patients Book Appointments and Make quick Payments.
Our PSC Provides personalized records for patients of all cayegories across various hospitals and clinics.
Unified Dashboard for Hospitals
Our Web application makes the clinical processes digital and also provides a robust revenue management system.